Violas
New Handmade Violas
Our new handmade violas offer a budget alternative to older instruments. These instruments are handmade in the Far East and set up in our workshop to a high standard. They feature high quality materials and fittings and show excellent craftsmanship. Prices are in the range £600 to £1200.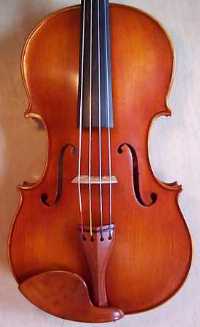 Antique Violas
Mittenwald viola £1900
Wilhelm Herwig viola £1800
We also offer viola bows, cases, strings and other accessories.